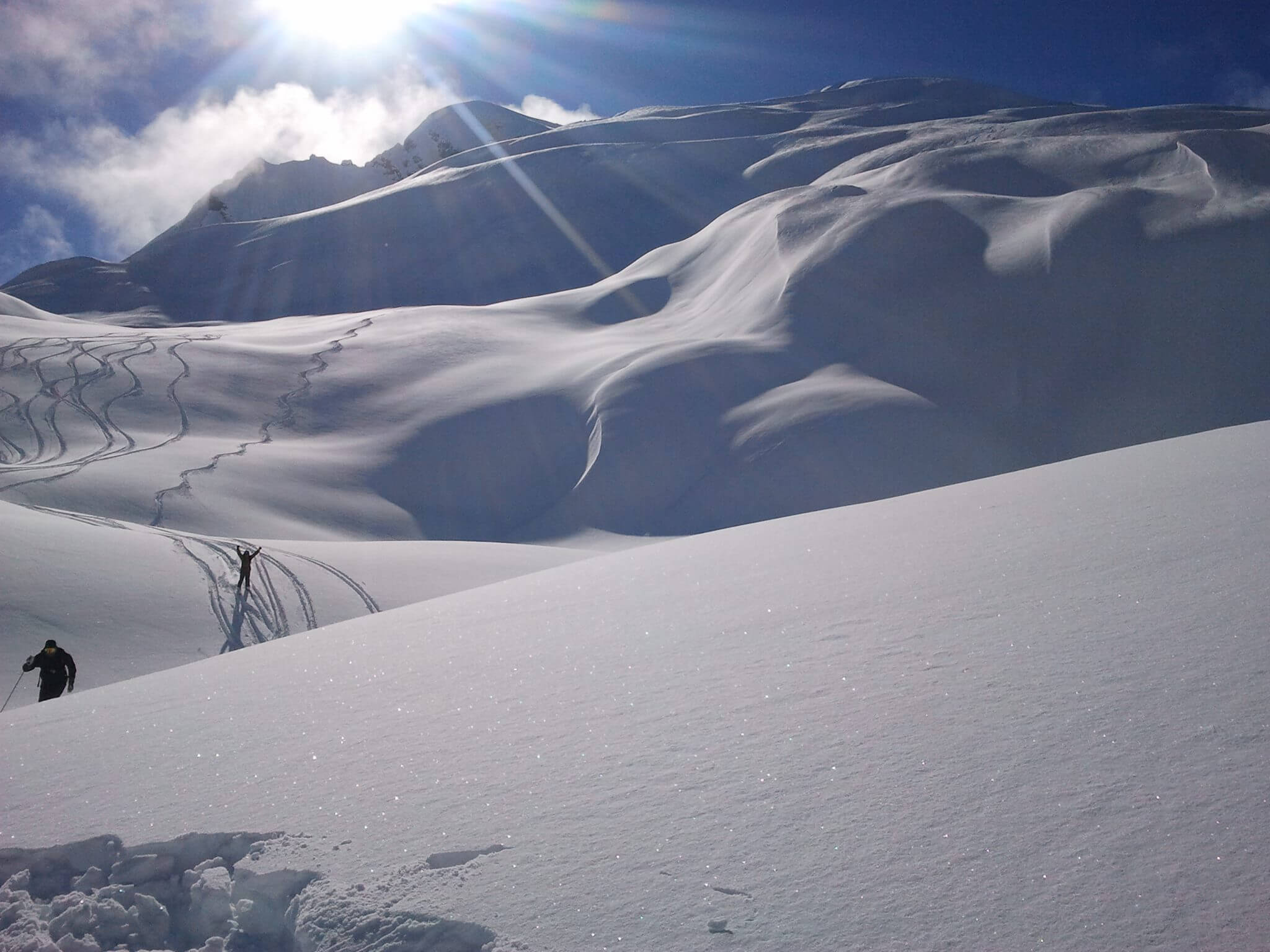 Today my guest is Wade Garrod. I met Wade and have known him as the head coach/director of the SilverStar Freestyle club since our kids went into the program 4 seasons ago.
Wade is a father and a husband, as well as a grandfather! In today's interview, we talk about his name with an R on the end. We chat about all of the faraway places that Wade has traveled to, and some of the languages that he learned in pursuit of his passion for skiing. We touch upon a variety of subjects and I really learned a great deal about all of the great families that Wade associates himself with along with the Silverstar Freestyle Club. He refers to his position as a "Coaching Habit" and to find out why you will have to listen to the podcast.
From his site:
Wade Garrod has a passion for sport and has lived breathed the sport of skiing for three decades.  He believes sport is a life-long endeavor and by everyone participating and working together to do their personal best in sport we can be successful in all aspects of life.  By taking this "life-long" approach to sport Wade has helped at various capacities to develop some of the world's best skiers. It is about everyone being an athlete for life. And implementing world leading programs at ALL levels all athletes increase their chances of being the best they can be.

Wade create's and implements world leading programs for his clients, community and associates.  But at the end of the day you will find Wade Garrod pushing his and his children's limits in a wide variety of sports like skiing, cycling, yoga and water sports.  If he is not being an athlete with his family he is coaching mountain biking, trampoline, freestyle skiing or doing one of many other sport related activities like announcing at events, being an official, building facilities or helping on various committees and boards (volunteer boards).

The Mission of Wade Garrod Sport Services (aka Coach Wade) is to exceed the needs and wants of all the athletes, coaches and sport services providers he works and plays with.
 Once again I understand that the landscape and the climate are what draws people to this area, and as Wade puts it, "the opportunity to be around like-minded individuals" is what keeps our community so great!
Podcast: Play in new window | Download
Subscribe: Apple Podcasts | RSS